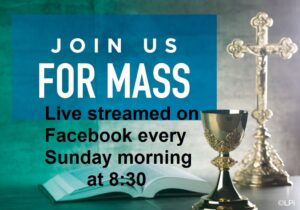 Saturday Evening Mass 6:00pm
Sunday Morning Mass: 8:30am
Sunday Confessions: 8:00am
Daily Mass: Thursday at 9:00a
  CONTACT US
Office: 715-409-2626
Office: 715-405-2253
Email: ourlady@lakeland.ws
Mailing Address: PO Box 399
Balsam Lake, WI 54810
Street Address: 507 West Main St.
Balsam Lake, WI 5481
Today I am informing you of the State of Wisconsin's Attorney General opening an investigation regarding the clergy sexual abuse in all Catholic Diocese of the State of Wisconsin. Please know that my prayers are with the victims and survivors of abuse.
Below is the letter from Bishop Powers regarding the investigation.
Yours in Christ,
Fr. Gene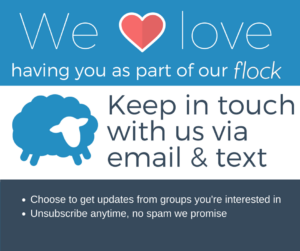 We will be transitioning from the Remind app to Flocknote as the primary means of digital communication, so stay tuned as groups are added. To date, we have the Prayer Warriors, Bereavement Care, Prayer + Praise and Music Ministry groups started here. If you want to join one of these groups or want your group added (you can be a group administrator!) please let us know.
Go to Flocknote.com/find or
Text OLLBL to 84576
for access to Our Lady of the Lakes.
 Flocknote is a safe, simple, and effective way to communicate important information with you; we encourage you to join today!
Blessings,
Fr. Gene