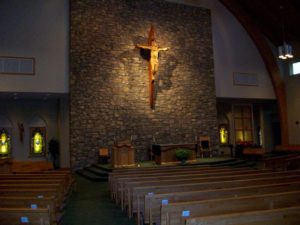 My Dearest Parishioners,
In these troubled times: times of isolation and deep concern, it is so very important to experience the presence of God and our community.
Looking out at empty streets we can feel so alone, so abandoned. Yet, it is in these times we realize why we attended mass and parish activities all
these years. We didn't know it but we were putting "money into our spiritual savings accounts", to draw on when we need it most.                                            Know that our friends are near us even when we don't see them. Contact each other with messages of support and affection. Find someone who may need to hear from us and assure them that they too are not alone.                                          A bright future awaits us after this time of distress.                    In Jesus' name,
Fr. Gene
Mass Times:                          Saturdays:
Our Lady of the Lakes                        6:00 PM
St. Joseph - Amery                            4:00 PM
Sundays:
Our Lady of the Lakes                        8:30 AM
St. Joseph - Amery                           10:30 AM
Communion Service Tuesday at 9:00am followed by Rosary
Thursday, Mass at 9:00am
Bishop James Powers has suspended  all public celebration of Masses until further notice, including weekend Masses, all church services and events. You may go to catholicdos.org to review a copy of his letter. This is a very confusing time for all. Please consider taking a little time of each day for personal prayer.                                  God Bless.
 STAFF
Pastor: Rev. Gene Murphy
Deacon: Larry Amell
Secretary / CRE: Sally Christiansen
CONTACT US
Office: 715-405-2253
Fax: 715- 405-2743
Email: ourlady@lakeland.ws
Mailing Address: PO Box 399
Balsam Lake, WI 54810
Street Address: 507 West Main St.
Balsam Lake, WI 54810


If you have any questions, please contact the Parish Office for more information, click "Donate Online"
To learn about becoming a member of the
Knights of Columbus visit: www.kofc.org
Our Lady of the Lakes Council of Catholic Women would like to invite all parish women to become active in our parish Council of Catholic Women. All women of the parish are members. There is no cost. Together we can make a difference!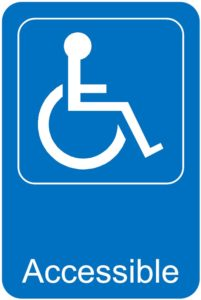 Our Lady of the Lakes is handicap accessible.
Heavenly Father,
In every age, you have been our refuge.
Yet again and still, we stand before you
asking for your protection on your holy Church.
For the victims of abuse and their families,
pour out your healing and your peace.
For the Bishops of this country,
continue to inspire their decisions,
and guide them with your Spirit.
For the thousands of good and faithful priests,
who have followed your call to serve you
and your people in holiness, sustain them by your grace.
For the faithful who are angry, confused, and searching for answers,
embrace them with your love, restore their trust,
console them with your clear Gospel message,
and renew them with your sacraments.
We place our Church in your hands,
for without you we can do nothing.
May Jesus, our High Priest and true compass,
continue to lead her in every thought and action –
to be an instrument of justice,
a source of consolation, a sacrament of unity,
and a manifestation of your faithful covenant.
Grant this through that same Jesus Christ,our Lord,
who lives and reigns with you in the unity of the Holy Spirit,
one God, for ever and ever. Amen.