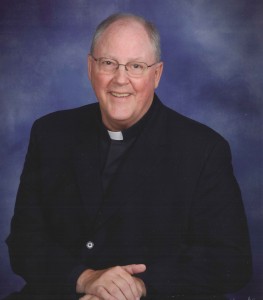 STAFF
Pastor: Rev. Gene Murphy
Deacon: Larry Amell
Secretary / CRE: Sally Christiansen
CONTACT US
Office: 715-405-2253
Fax: 715- 405-2743
Email: ourlady@lakeland.ws
Mailing Address: PO Box 399
Balsam Lake, WI 54810
Street Address: 507 West Main St.
Balsam Lake, WI 54810

 To learn about becoming  a member       of the Knights of Columbus visit: www.kofc.org
Our Lady of the Lakes Council of Catholic Women would like to invite all parish women to become active in our parish Council of Catholic Women. All              women of the parish are members.                    There is no cost.                            Together we can make a difference!
Distribution of Eucharist
Eucharist will be available Sundays at 8:30-10:30 at OLL and 10:30-12:30 at SJ. This is not a Mass. Only 9 people including the Eucharistic Ministers will be allowed at one time. Please only bring people that are receiving Eucharist into the building. Everyone must wear a mask so please bring one if you have one. There will be a social distancing receiving line and then you must exit the building directly after. Please note that NO Catholic is required to receive Eucharist during this pandemic. This permission is for those who desire to receive Eucharist and can safety do so. If you are sick or have a fever or even a cold, please stay home. Stay safe and God Bless you all!

Bishop James Powers has suspended  all public celebration of Masses until further notice, including weekend Masses, all church services and events.                                             You may go to catholicdos.org to review a copy of his letter.                     This is a very confusing time for all. Please consider taking a little time of each day for personal prayer.                                      God Bless.

Rarely is something as simple as it seems. After Jesus invited Thomas to touch his wounds, all the disciples had become bona fide Christians, right? Not quite.
With the Feast of the Ascension (formally celebrated on a Thursday), we've completed 40 days of Easter — the same amount of time we spent in Lent. Unfortunately, in the Western church we don't give this season of joy the same kind of attention we give Lent. It's a little like our wedding traditions: after putting immense emphasis on preparing clothes and rings, flowers, attendants and the reception, the years the couple spends verifying the truth of their vows get treated like a ho-hum sequel. So, too, the Easter season: Even if we spent hours celebrating the Vigil, Easter Monday comes and most of us carry on as if we were living in ordinary time in a pre-Resurrection world.
My greatest fear is that, after this terrible time of fear and concern about the Virus, everything will go back to normal, and nothing will change.
God bless you all!                                                            Father Gene