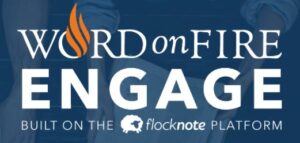 Did you know? Our Parish Cluster now ENGAGEs through Lent!
It has never been easier for you to better understand and discover prayer, fasting, and almsgiving through Lent, along with the beauty of the Catholic faith.
You now have access to ALL of Bishop Robert Barron's high-quality videos...for free through Lent!
We can now send you videos from Bishop Barron, right to your phone or email, that will answer your questions about the faith in a smart yet accessible way, all on your own time! Go to Flocknote.com/find for access to Our Lady of the Lakes or St. Joseph.
We will hold a drawing at the end of the Lenten Reflection series for a beautiful Word on Fire Gospel Edition Bible for those who sign up.
Flocknote is a safe, simple, and effective way to communicate important information with you; we encourage you to join today!
Please click on this link for access to find your church and Bishop Barron's  videos starting on the First Sunday in Lent.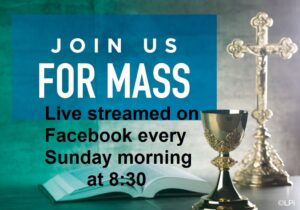 Saturday Evening Mass 6:00pm
Sunday Morning Mass: 8:30am
Sunday Confessions: 8:00am
Daily Mass: Thursday at 9:00am
      Please continue to follow guidelines by
wearing a mask and hand sanitizing
CONTACT US
Office: 715-409-2626
Office: 715-405-2253
Email: ourlady@lakeland.ws
Mailing Address: PO Box 399
Balsam Lake, WI 54810
Street Address: 507 West Main St.
Balsam Lake, WI 54810