Dear Parishioners of St. Joseph and Our Lady of the Lakes,
Bishop Powers has shared this message he received from the USCCB
  "Inspired by the need for societal healing and personal conversion of hearts, the ACTS XXIX (apostolate in the Archdiocese of Detroit) team is calling for a National Day of Prayer and Fasting, Thursday, September 24, 2020. This idea springs in part from the fact that President Lincoln on three occasions called the entire nation to fast and pray for God's mercy on our land. It seems to be a propitious opportunity to call all people of good will to 'ask God for what only God can do'"
  In response to The USCCB Secretariat of Evangelization and Catechesis for a National Day of Prayer and Fasting on Thursday September 24,2020 Fr. Gene will lead us in prayer by live streaming the following worship:
9am Mass from Our Lady of the Lakes
Veneration of the Blessed Sacrament
The Our Lady of the Lakes church will be open for this prayerful time and social distancing and masks will be required.
Fasting is a personal decision and is not required or obligatory for this day.
For more information on ACTS XXiX click:
To read President Lincoln's proclamation click:
Our Lady of the Lakes Catholic Church

Please click on
Links and Videos tab
on top of page for
Sunday, September 20 Mass.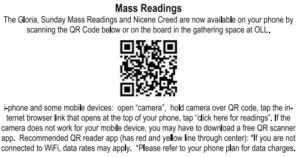 Tickets will be sold before and after Mass. Or you may contact Steve DuBois or Fred Koslowski or any Knight of Columbus for more information. Thank you and Good Luck!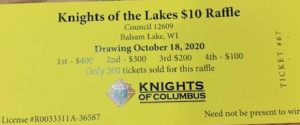 Saturday Evening Mass 6:00pm                                                  Sunday Morning Mass: 8:30am                                                   Sunday Confessions: 8:00am                                            Daily Mass: Thursday at 9:00am
            Please continue to follow guidelines by             wearing a mask and hand sanitizing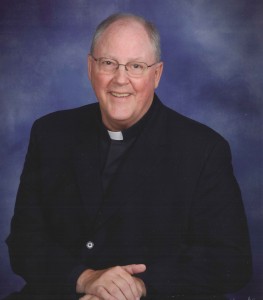 STAFF
Pastor: Rev. Gene Murphy
Secretary / CRE: Sally Christiansen
CONTACT US
Office: 715-409-2626
Office: 715-405-2253
Email: ourlady@lakeland.ws
Mailing Address: PO Box 399
Balsam Lake, WI 54810
Street Address: 507 West Main St.
Balsam Lake, WI 54810